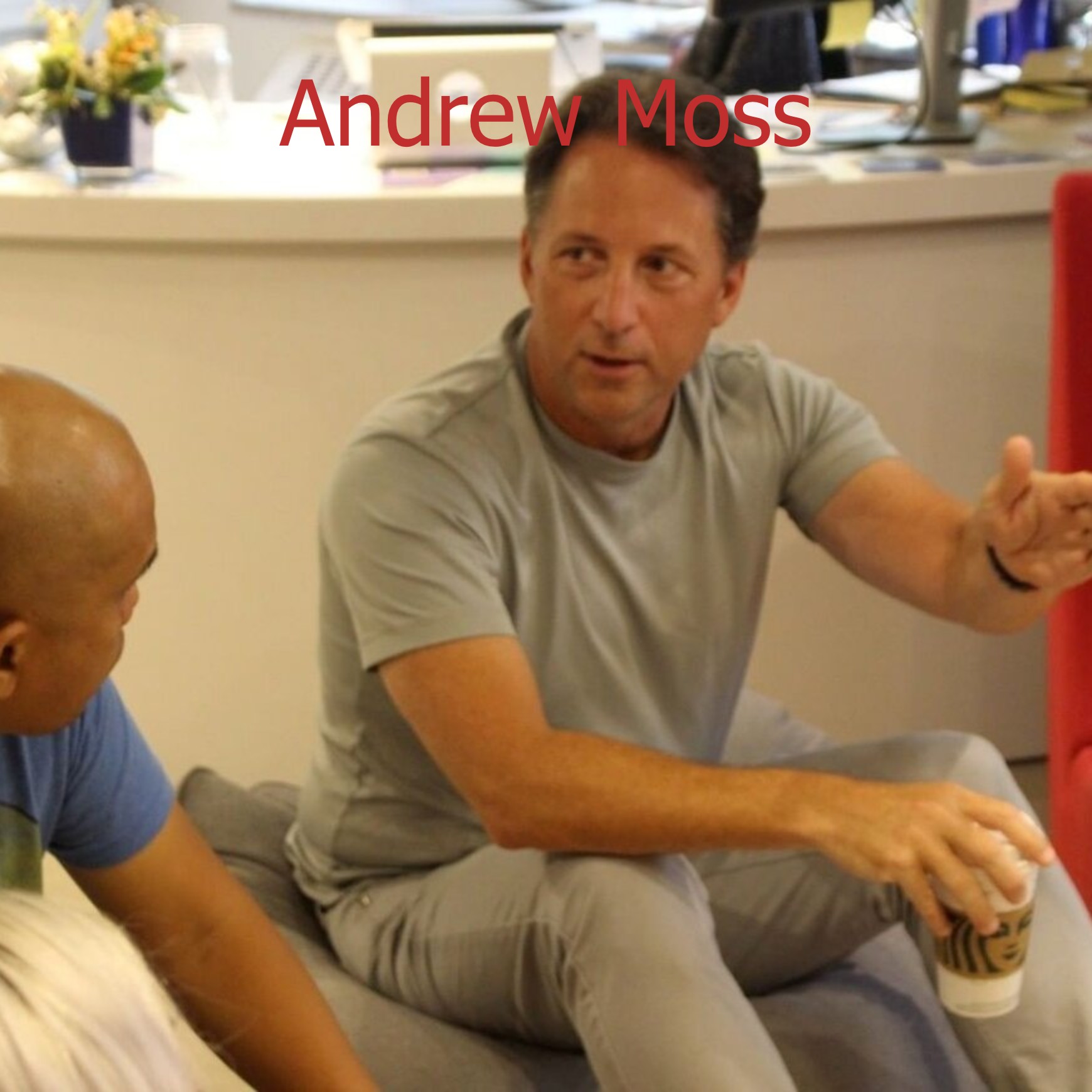 In this episode, we talk with Andrew Moss and his story from being a kid that liked to bring people together to later making that his career. This sounds like a simple and linear path, but like most stories, it's more about the challenges we faced, and the insights we had on the way that's important. And Andrew's life and career is example of that. His inspiration to unlock the dormant potential we all have inside with his clients came from struggling with not seeing his own. His ability to really see someone for who they are coming from experiencing how it was to truly be seen by his own coach and mentor. His focus on helping others came from realizing and looking honestly at how much he was thinking about himself. Join us in exploring the link between Olympic athletes, social impact leaders, rethinking the student experience and potential, and healing our planet! We hope you find Andrew as inspiring as we do!!
Here's a favorite quote from the podcast:
"We need to connect people from all diverse sets of backgrounds and human experiences into a conversation about what the human experience is all about. What it's been for them, and what it's been for everybody else because THAT'S what is going to bring humanity back together and heal the planet - understanding that we're all the same."
We explore topics like:
How to bring the best out of people. 
Uncovering what you have inside instead of teaching information
Unlocking what we are not seeing that stops us from being who we are
The link between Olympic athletes and doing good in the world.
Going beyond doing what you're supposed to do, and finding what really matters to you
Going from trying to "be someone" to listen to your internal wisdom.
How even his body transformed from letting go of stress and pressure. 
Seeing neutrally what we are creating in our life, without judging it. 
And much more!
If you like it, please let us know by reviewing our podcast on iTunes! :) 
More about Andrew:
My professional career has provided many unique experiences, all of which my clients benefit from. I chose to be a coach from the very start of my career and have never looked back. For the first two decades, I was in the high-performance sports world starting out as a coach working with elite athletes including Olympic and World Champions and from there I moved into roles coaching other coaches and talent development experts across a range of Olympic sports.
In 2016 I attended a performance conference in New York City and heard top talent experts from many different contexts, business, arts, education, medicine, and sport, all speaking on the same topic and I realized that my gift for helping athletes see something new in themselves was applicable to any group of people with ambition, work ethic and a desire to realize their own most inspiring dreams.
That insight led me to begin my current efforts in private coaching where I work with talented and driven people with big dreams and a feeling of frustration about the state of the world, and determination to do something about it.
Personally, I am a father to four daughters and have learned so much from them; I'm passionate about social issues, especially those of Indigenous people in Canada. In 2019, I spent two and half weeks hiking over 600km across northern Canada in memory of the death of a young indigenous boy in the 1960's who was trying to escape from a residential school and return to his family. I wrote a post about this experience here. I'm also an avid sailor and skier and love to be in nature - you can catch my morning sunrise walks on my Instagram