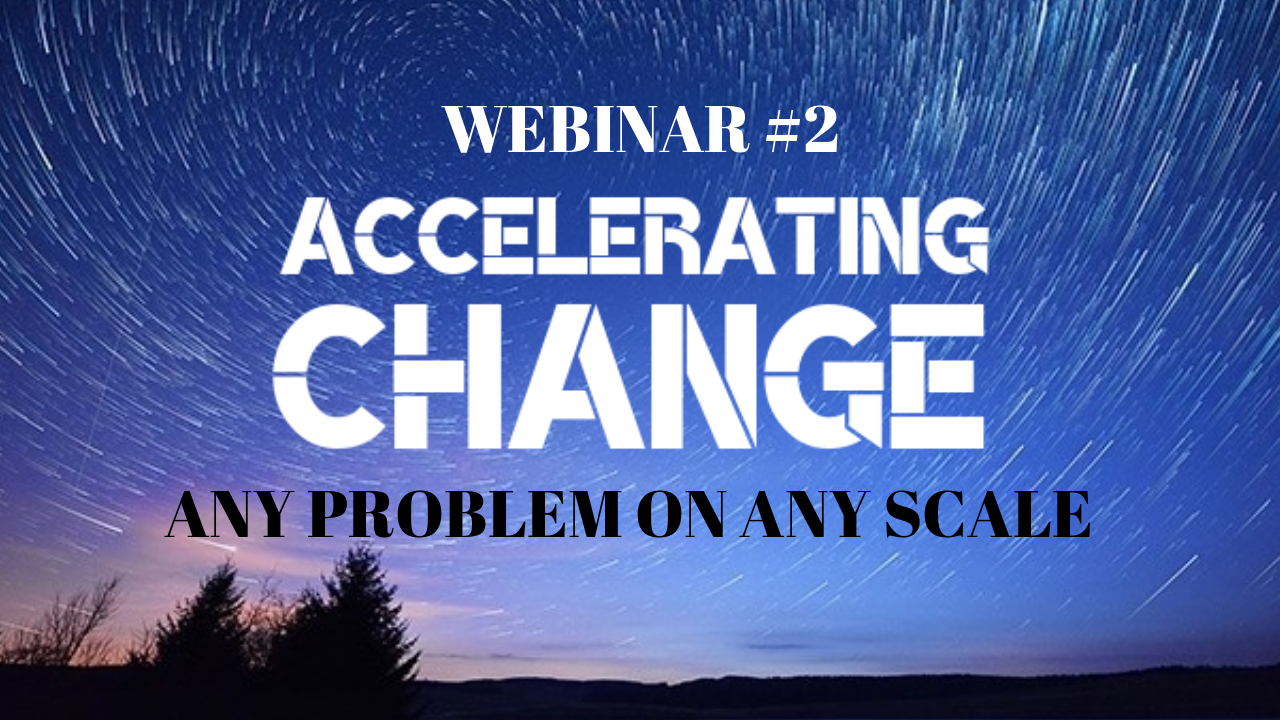 In the second webinar of this series from Accelerating Change, we explored the topic Any Problem on Any Scale. We explore how no matter the scale, the source of change is the same: If we work from the human dimension and from the perspective our mind and our interconnectedness, all change becomes easier. If we ignore our minds, everything becomes harder. The mind is the thing that softens change, and the good news is, it doesn't matter how BIG the problem seems. We will explore this phenomenon all the way from the personal to the global!
You can listen to this podcast or watch the videoversion on youtube. If you want to go in depth in this subject, you can join our online course here: https://onesolutionglobal.org/accelerate/
The next recording will give you some real life examples, of what we discussed in this webinar, so we hope you look forward to that!
The One Solution Team